Linode is one of the most affordable cloud providers on the market. It posses 1-click installations for many popular apps, including WordPress.
To create new Linode account Signup here. You'll automatically get $100 credit, which is valid for next 60 days.
Create Linode
Inside Linodes page click on a Create Linode button.
Go to tab Marketplace: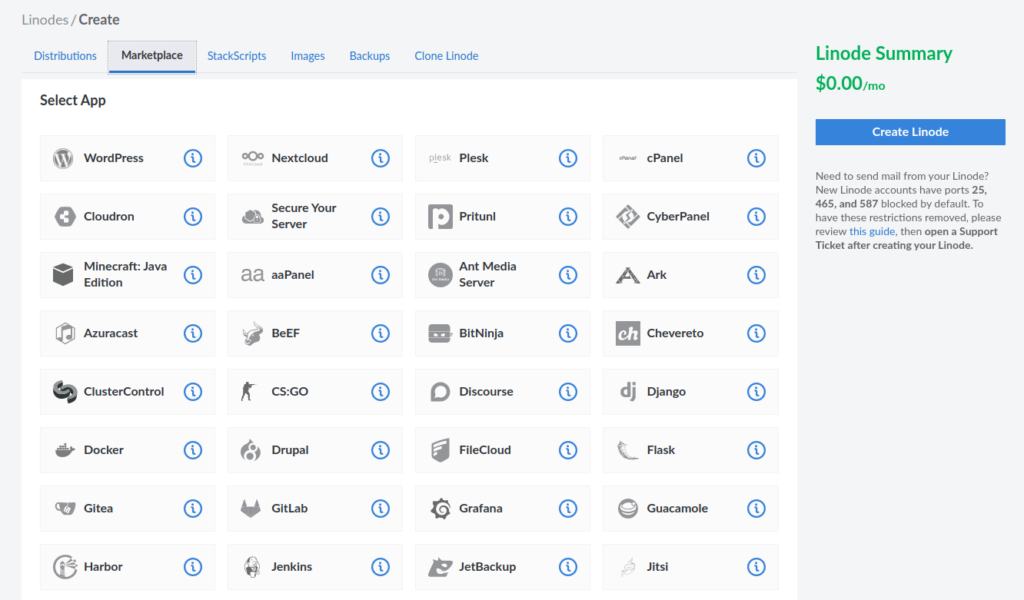 Click on first option WordPress and scroll down to WordPress Options form.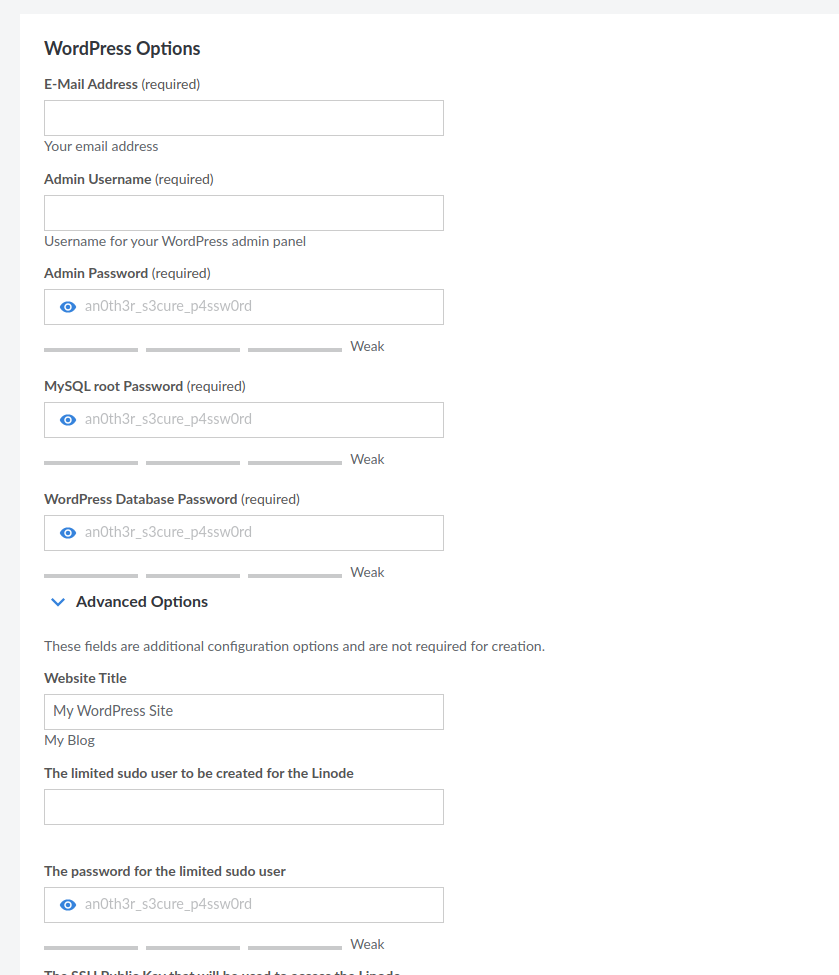 Fill all the require fields there.
Make sure you backup somewhere credentials used here.
This Options form is a bit long, I counted over 25 clicks. It's hard a 1-click installation, more like 30x 1-click installation 🤣
Select an Image
Here just leave a default one Debian 10.
Region
Choose one which is closest to your desired market. This is one important aspect which will dictate how fast your site loads. There are also other things like instance size.
Linode Plan
For start I think it's ok to go with Shared CPU and choose Linode 2 GB option.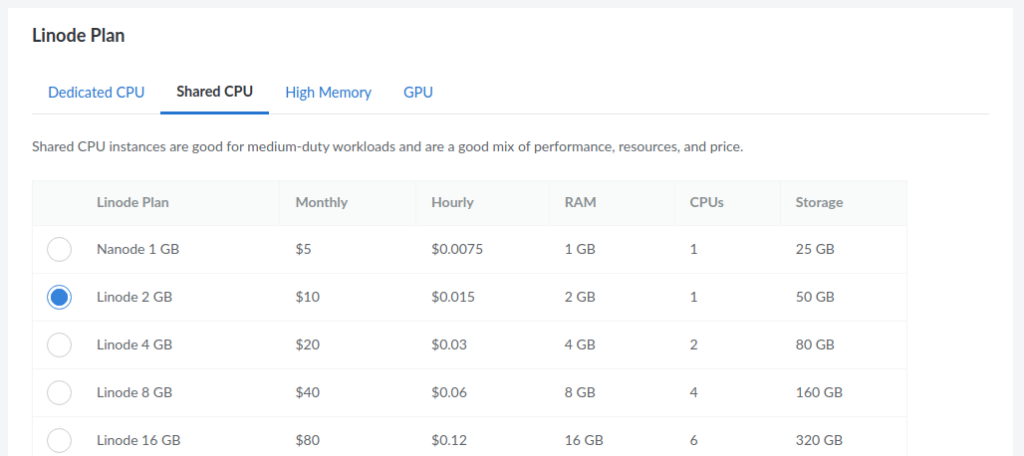 That one is $10 a month, not bad, you can also host any number of additional sites on it.
Root password
Make sure to set this password.
It's always good idea to have SSH keys if you need to access actual server, but we'll skip that for now.
Review your setup
You can skip all other options and do a quick review of your setup.
This is mine:
If that's ok hit that Create Linode button.
Even if you made a mistake you can just destroy this instance and start over. You're billed hourly plus you have a $100 credit so who cares 😉
My new Linode
Almost immediately you'll see details of the new Linode: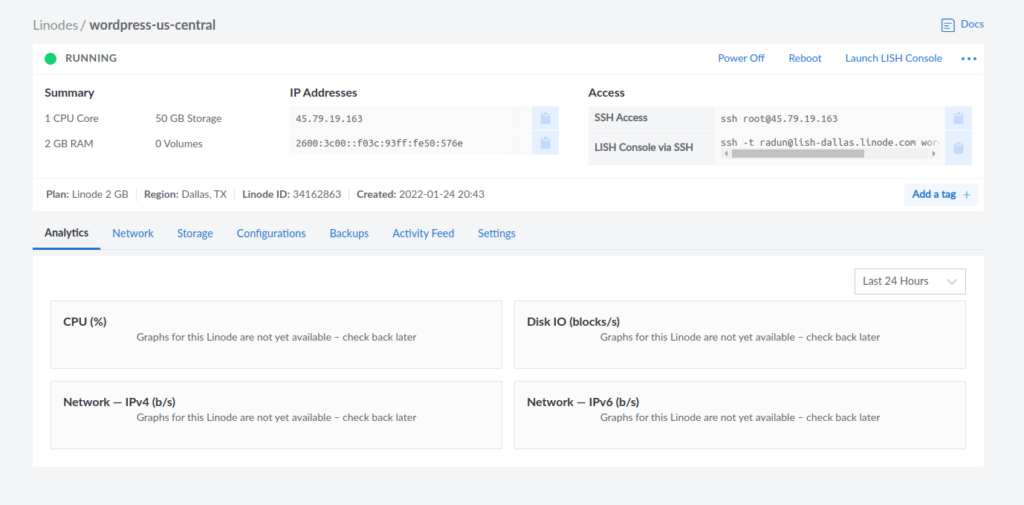 At this point we only care about IP address, that 1st one.
I will now visit my DNS provider and configure A record of my domain to point to this IP address.
Now when I visit my domain I see fresh WP installation: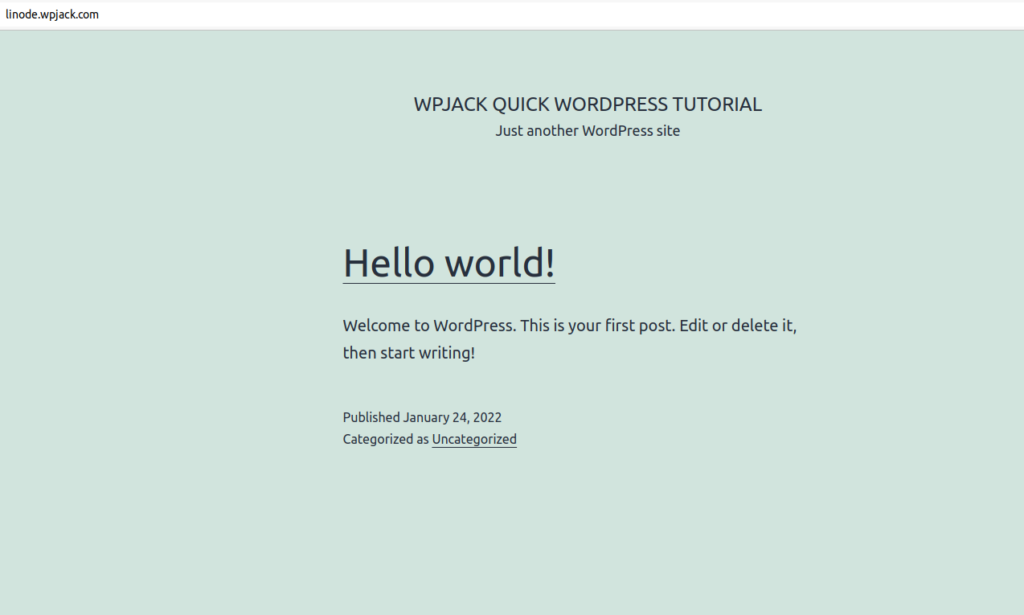 What's missing here?
I am not seeing easy option of issuing SSL certificate. I can use Cloudflare for that, but for non-tech user that could be too much.
Also I am not a fun of over 30 clicks needed to install basic WordPress. That's a boring 🥱 experience.
Would be nice if I could just choose WordPress, instance location & size and click Create. They could just send me to my Inbox other details.
You can do a better job Linode here! 👊
Install WordPress on any Cloud. In under 5 minutes.
Supports Linode, Digital Ocean, Hetzner and Vultr.
14-day free trial, no credit card required.
Sign up here