Following Free WordPress VPS Hosting guide, you'll get your own Cloud Instance VPS on Hetzner free for 5 months and a WPJack control panel to manage it.
WPJack has a free tier, which includes managing 1 server and 2 sites for free forever.
Sign up for Hetzner and create an API key
To claim our special offer and receive 20 euros credit for Hetzner, visit Hetzner Offer.
You need to follow all the directions present there in order to qualify for the offer.
After this login into Hetzner and visit your server group, click on the Security page and choose API tokens tab.
On this page, you'll see the Generate API token button. Click on it.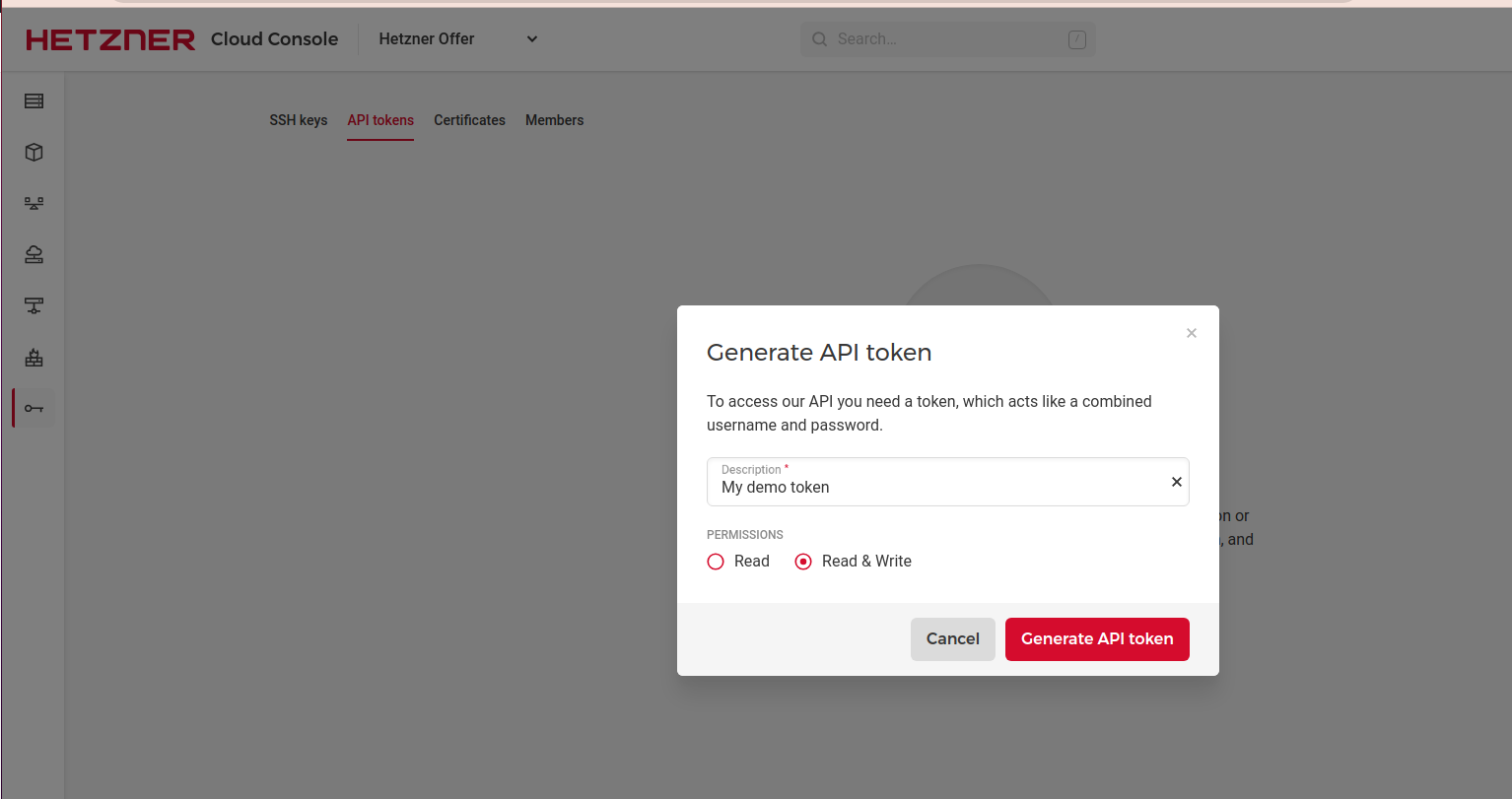 The new API token needs to have Read and write permissions. After you click Generate API token, Hetzner will display the token. Copy it.
Sign up for WPJack
WPJack does not ask for credit card info and provides a Free tier, which is without time limits.
Now, you need to connect your new Hetzner account with WPJack. Go into Account -> Cloud Providers.
Fill out the Add new Cloud form, choose Hetzner, and input the title and the API token.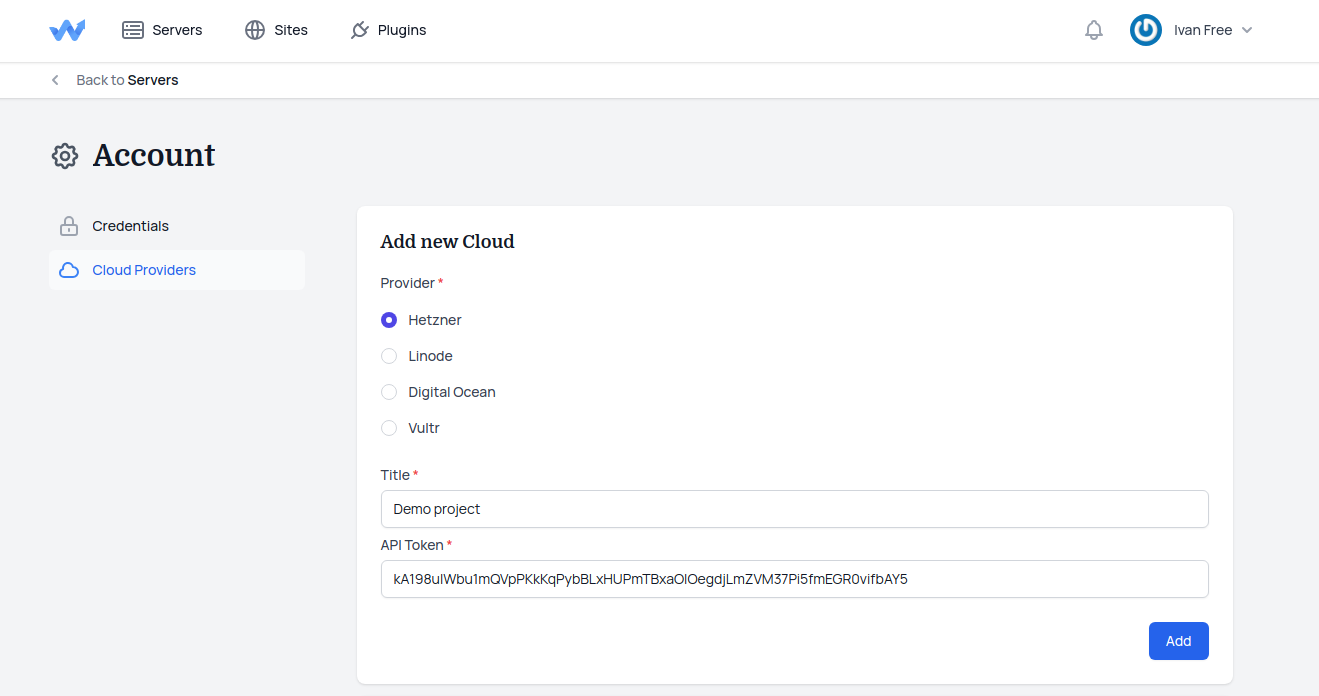 Click the Add button.
Create Hetzner VPS instance
After connecting Hetzner, you'll automatically be redirected to the Create Server form.
On this form, you need to choose the name of your server, server region, and size of the server. Go With the smallest server size in order to extend your 20 euros credit as much as you can (5 months).
If you have your domain, you can connect it right from this form, if not, leave it blank.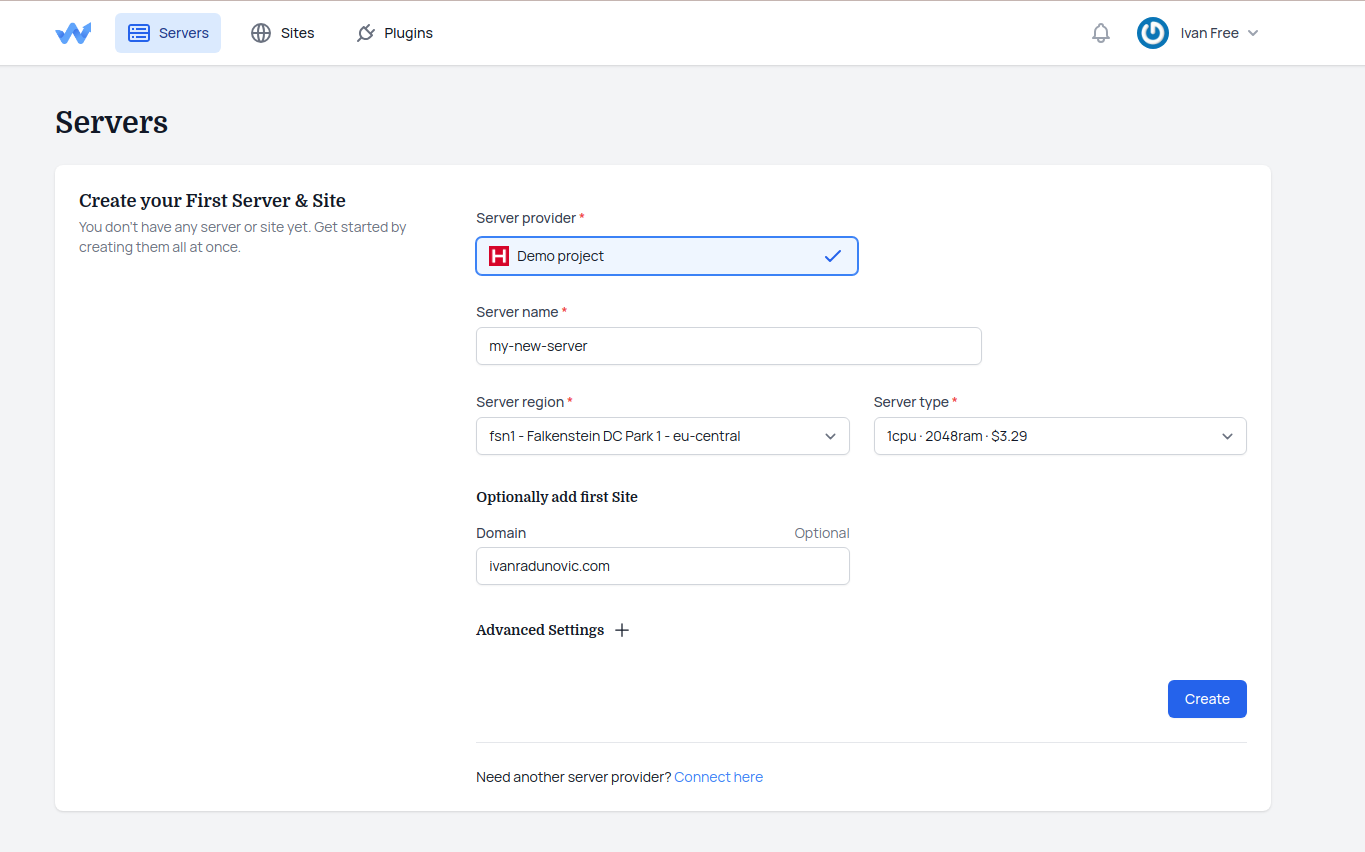 When you click the Create button, WPJack will contact Hetzner via API and start a new instance for you. Provision of the new server takes up to 10 minutes, depending on the Hetzner side. The good thing is this happens only once. After that, adding new sites into it takes only a few seconds.

My server is provisioning: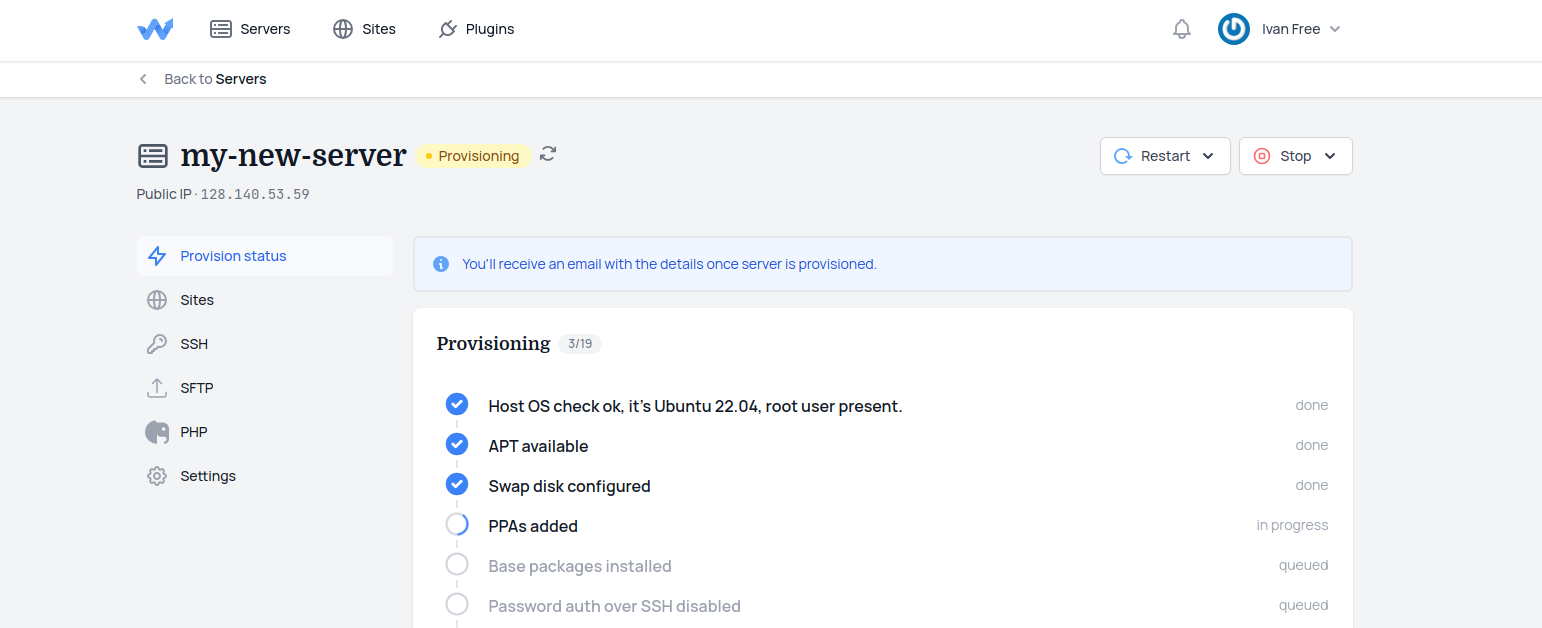 From this page, I see an IP address. I should create a new A DNS record for my domain to point to this IP address.
If it's a main domain, not a subdomain you also need to create an A record for the www version of your domain.
DNS propagation takes some time, so feel free to test it with some online tool. Without a propagated DNS record you won't be able to issue free SSL certificates.
Configuring a free SSL certificate for WordPress
When the new site is installed, we're ready to issue a free SSL certificate for it.
Keep in mind you need DNS records configured before trying to create an SSL certificate.
Visit your new site and open the SSL tab.
Click the Obtain Certificate button.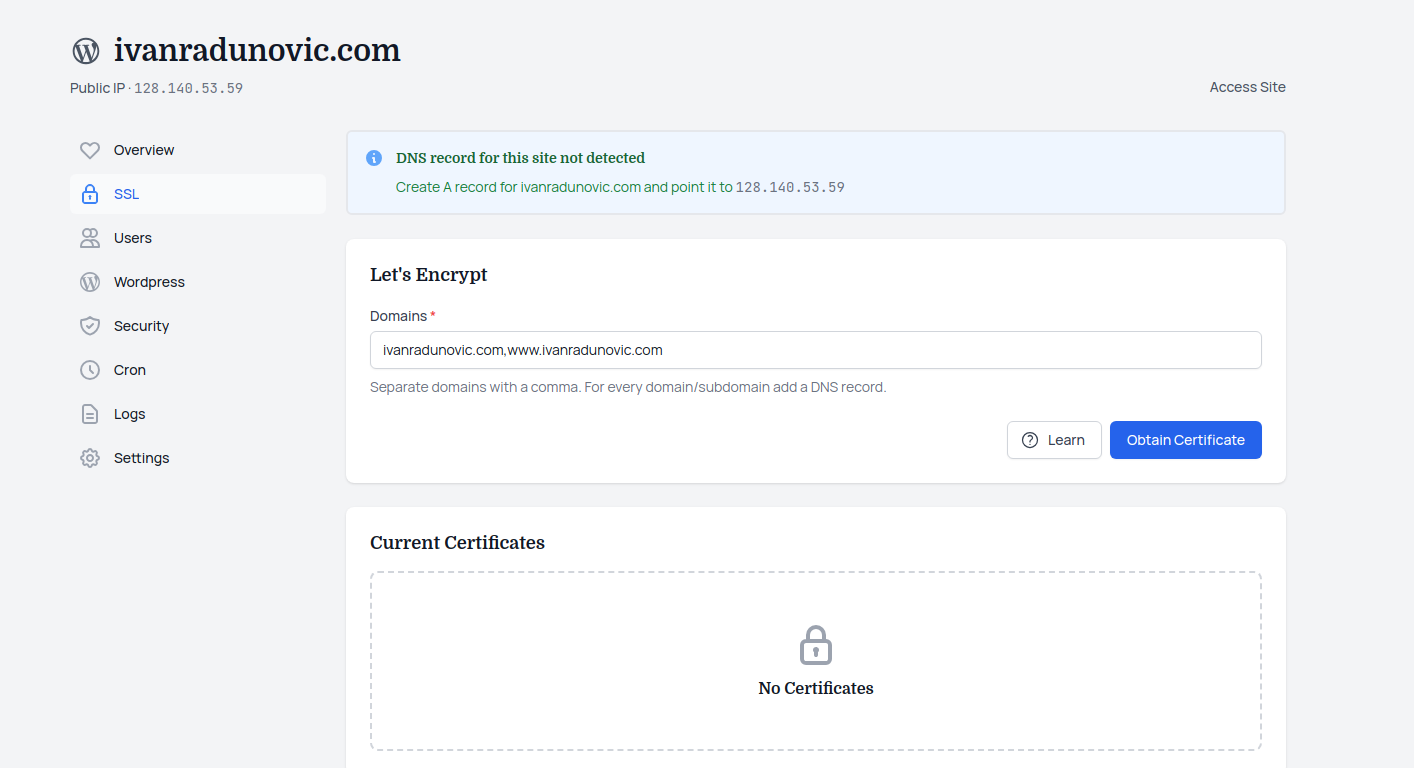 If the certificate is stuck on Obtaining after a few minutes, that usually means your DNS records are not configured, or they didn't propagate.
You can always reach out to support in your bottom right corner and ask for help.
Congrats!!
You now have your own free WordPress VPS hosting on Hetzner Cloud, fully provisioned and optimized for WordPress.

The best part is that you can manage it through the WPJack panel and add 1 more site under a Free tier. If you need more sites you can always upgrade your account and keep using the same server.
More to read
If you are asking how to connect with your new instance via SFTP protocol read this Documentation page about SFTP.
For configuring Crons read Documentation about Cron settings.
Install WordPress on any Cloud. In under 5 minutes.
Supports Linode, Digital Ocean, Hetzner and Vultr.
Free Tier includes 1 server and 2 sites.
Sign up today